Our Promo Specials for October to December 2018
Dental Domain special promotions for the 4th quarter of 2018.
Please contact your Dental Domain Rep or call our office at (02) 224 1888.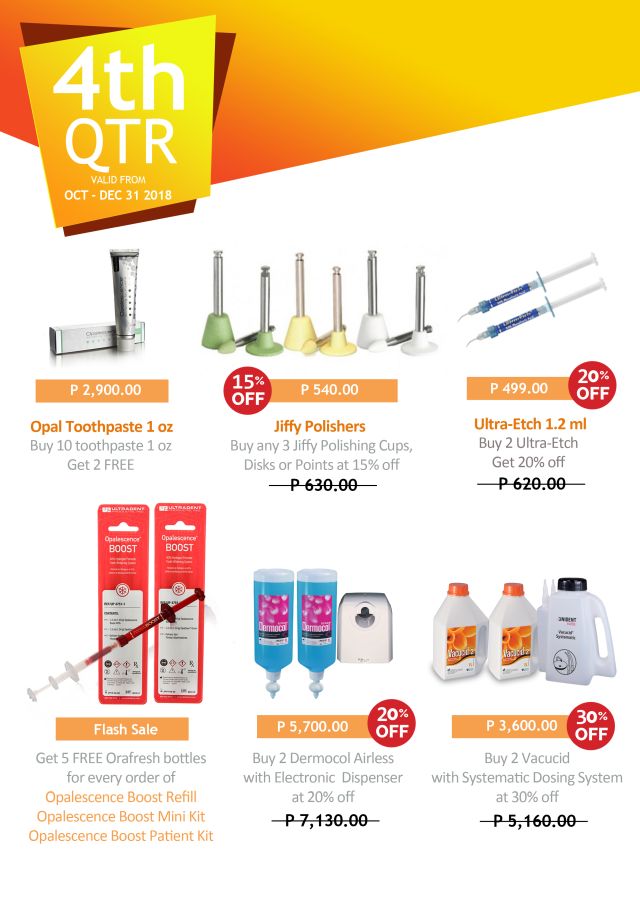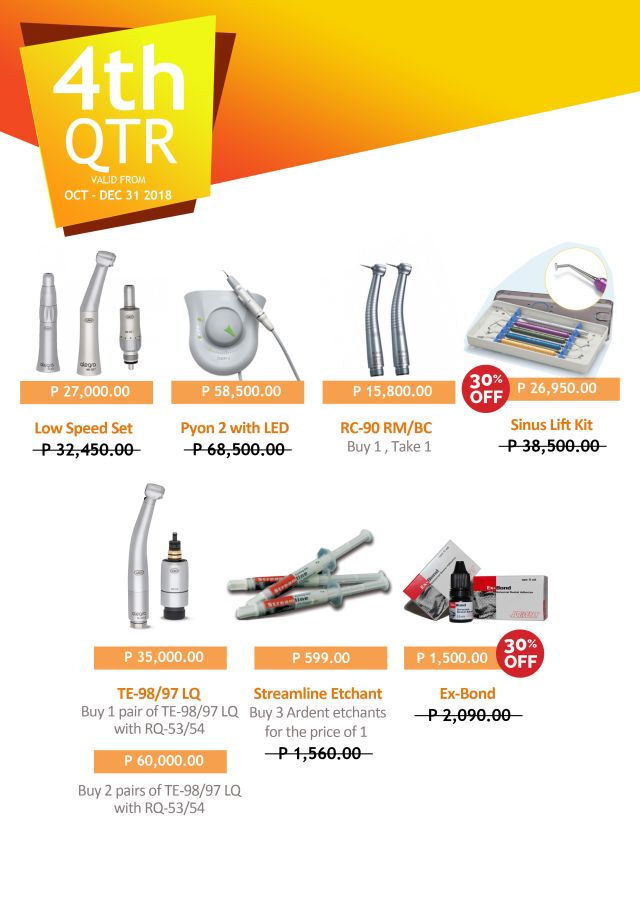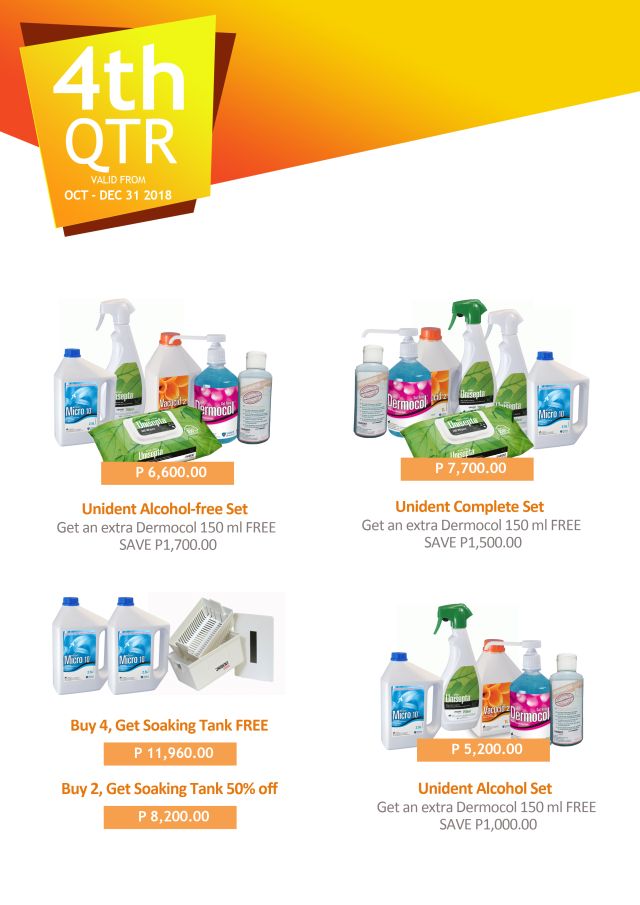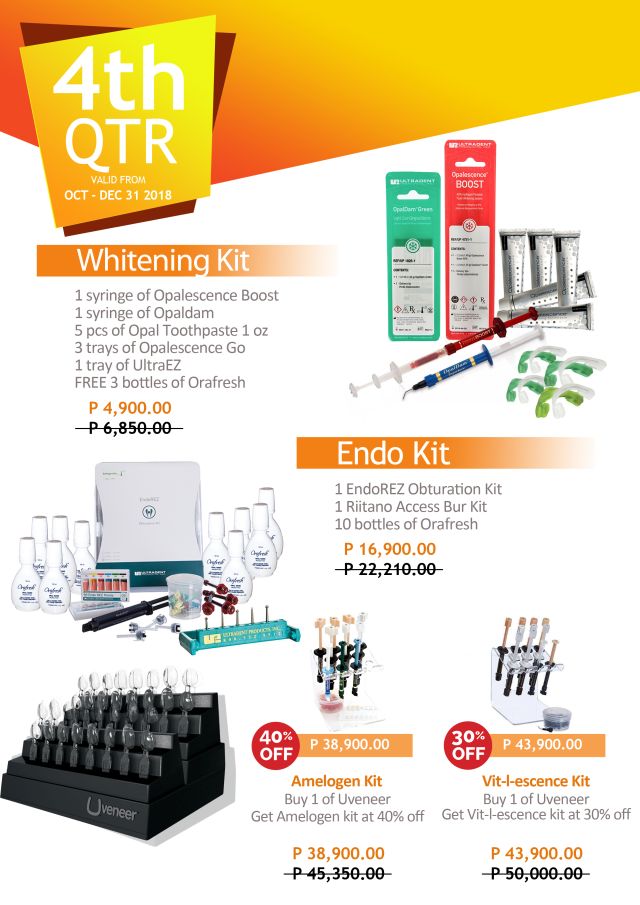 Dental Domain offers new promotions on selected items this October to December 2018: Enjoy special discounts for W&H TE-97/TE-98 LQ Handpieces, W&H Ultrasonic Scaler, Unisepta Desinfection Solutions, get a super promo on dental tools from Kohler Medizintechnik, Germany. The special promo on Uveneer is extended as well. We offer the best prices and the best available service! Contact us today to experience the Dental Domain difference!