Dental Domain // FOCUS
Dear Reader,
Dental Domain welcomes you to our new information platform for the Dental Business in the Philippines. Our goal is to help you to be updated with information, news and special topics. For this target we introduce a new service on our website combined with frequently – planned is several times a year – events, always with special topics around Dental Technology.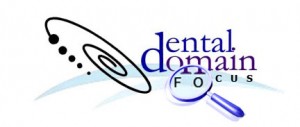 "dental domain // FOCUS"
is a new service for Dentist's
… and will be the institution to inform you about new developments in Dentistry, new technologies, products and help you to develop your knowledge with lectures and hands-on-trainigs.
Keep updated, here we are pubishing all training materials and course handouts.
Upcoming events:

09/06/2014 — Dr. Dan Fischer, CEO Ultradent, "Modern Technologies in Dentistry"
11/03/2014 — Dr. Renato Miotto Palo, "The Endo Way Tour", Manila
11/04/2014 — Dr. Renato Miotto Palo, "The Endo Way Tour", Bacolod
11/06/2014 — Dr. Renato Miotto Palo, "The Endo Way Tour", Davao
focus, Implant, implantMED, Maxillofacial, Surgery