Visit to W&H Service Center, Singapore
Singapore, July 2008] Beginning of the year a new technical W&H premium service centre for the South East Asiatic region was opened in Singapore. Dental Domain visited the facilities for training and education porposes and is now able to provide non-standard W&H services for all product categories in this region faster and more cost effective.
W&H Dentalmechanik Singapore will be part of a worldwide service network which has enabled W&H to ensure that company-owned instruments are maintained and serviced according to the highest quality guidelines.
Dental Domain Corp. as a part of this service network continues the local service of all W&H devices and instruments in the Philippines, as usual! If there's a problem with your unit or you'll need a non-standard service, where before we had to send the unit to Europe, we can now offer a faster service, while this can be done at the new W&H facility in Singapore.
Moreover the new facilities makes it easier to educate our technicians, get trainings and technolgy updates more regular and we have a partner within the area, which we can relay on.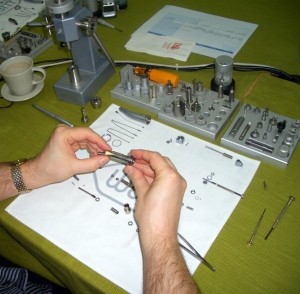 Whenever you'll need service to your W&H handpieces or equipment, just contact your friendly Dental Domain Rep or our Main Office, details under CONTACTS.