Evidence Based Tooth Whitening

Dr. Chris Chen will be back this November  for a caravan road tour!
November 9, 2010 at The Legend Villas, 60 Pioneer cor. Madison St. Mandaluyong City
November 11, 2010 at Laguna Garden Cafe, Biliran Road, Cebu Business Park, Cebu City
November 13, 2010 at Davao City
The objective of this presentation is to increase your understanding of tooth whitening and all will be evidence based. This presentation will be mostly clinical related so that you get a firm understanding of how to incorporate tooth whitening into your day to day practice the very next day you go to your office.
For more details and online signup please click 'read more' or contact our office via email or telephone: 951-6115
The presentation topics are :
1.  Tooth whitening as a simple solution to your day to day cosmetic problems.
2.  Tooth whitening as a simple but very strong tools to promote and build your practice.
3.  Questions and concerns about Tooth Whitening always asked by Patients and you were not sure of the correct answers.
4.  Tooth sensitivity during whitening – why, when and how to solve them?
5.  "White done Right" – the key to customer satisfaction.
6.   And more & more other facts about Tooth whitening you always wanted to know.
Why learn about tooth whitening?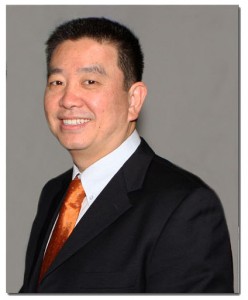 Restorative Dentistry is changing.  "The more we cut tooth, the more we weaken tooth." Hence there is a lot of buzz about "minimal invasive".
Color – plays a critical role in all restorations.
White teeth – who doesn't want it? Many research poll shows that tooth whitening is no.1 on the "wish list" of most patient who walks into dental office, yet you don't have so many patients for tooth whitening in your office – why?
aesthetic, bleaching, Chris Chen, Opalescence Boost, Ultradent, Whitening