Revitalised Your Build with edelweiss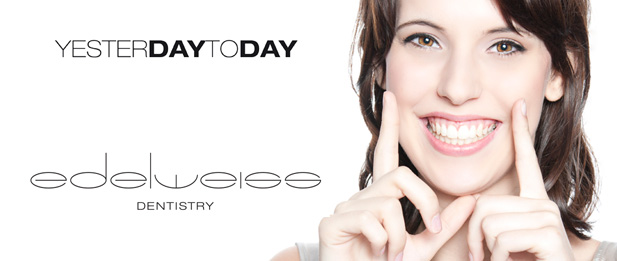 Re-creating what is natural or closer to it has always been a challenge in the practice of Dentistry. A challenge not only because of the technique in rebuilding the tooth structure but also in the manner we implement it. More often than not we unnecessarily destroy much of the remaining tooth structure to rebuild what was lost, thus, we some times added more to the damage because we do more than what's needed. The way we practice dentistry now has changed because of the discovery and development of technology that assists us to be minimally invasive in our treatments. And, as dentists who sworn to first do no harm when we do our service can now fully provide it by learning ways to do so. The basic teachings are still there, but, there are methods now that provide progressive techniques on how we can exactly do our treatments as we promised to do… and that is to provide options to our patients that will lessen tooth destruction as we treat their oral health.

Speaker Dr. M. Jean V. Galindez
She has been in Industrial & Private Dental Practice as well other related dental business ventures for more than 25 years. She has solely concentrated her practice in Cosmetic or Esthetic Dentistry for the last 20 years. She is a respected Local and International Speaker. She has lectured in several Asian Countries such as Vietnam, Malaysia, Indonesia, China, Korea etc. on her field of expertise especially in the art of Tooth Whitening, Multi-Layering Technique, Marketing of Dental Practice and Non or Minimal-Reduction Technique in Restoration and Basics in 3D Diagnostic Imaging.
Venue
Midas Hotel and Casino
2702 Roxas Boulevard,
Pasay City, Philippines
Registration Fee P 1,000.00
March 15, 2017 l 8am – 5pm
joint event with All you wanted to know about Diode Dental Laser
For more details call our new office at (02) 224-1888 or fill out the online form below. We will contact you via phone or email to give you more information.
Sorry, no more submissions are accepted at this time. Either the event is already fully booked or the deadline has passed.
The Product
The Natural Layering Concept and DIRECT VENEER SYSTEM are the quintessence of esthetics for DIRECT composite restorations. It provides the clinician with a proper understanding of the internal structure of the natural tooth and basic optical properties, enabling one to develop unsurpassed esthetics using simple and controllable clinical procedures.