All you wanted to know about Diode Dental Laser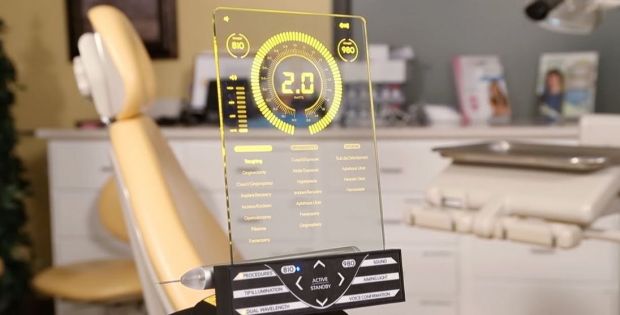 This presentation will supply the basic science and safety requirements for operation of diode lasers as well as laser types applications and clinical cases. "A dentist should voluntarily embark upon a wide range one research into lasers not only to become proficient in laser use but to make an informed decision about the best type of laser to use. The aim of the lecture and hands on will be for participants to confidently identify the laser type and applications they can use in their practice on a daily basis following the course and put this knowledge into use following the course.

   Speaker Dr. David  Cox
Bachelor of Dental Science University of Queensland 1982
Prominent figure within the dental industry for over 25 years
Member of the European Society of Laser Application
Founding president of the Australian Association for Laser Dentistry
Venue
Midas Hotel and Casino
2702 Roxas Boulevard,
Pasay City, Philippines
Registration Fee P 1,000.00
March 15, 2017 l 8am – 5pm
joint event with Revitalised Your Build with edelweiss
For more details call our new office at (02) 224-1888 or fill out the online form below. We will contact you via phone or email to give you more information.
Sorry, no more submissions are accepted at this time. Either the event is already fully booked or the deadline has passed.
The Product
The Gemini 810 + 980 diode laser is the first dual-wavelength soft tissue diode laser available in the Philippines. The unique dual wavelength technology combines the optimal melanin absorption of an 810 nanometer wavelength laser with the optimal water absorption of a 980 nanometer wavelength laser.
The Gemini 810 + 980 diode laser is also the most powerful soft tissue diode laser available. The laser features 20 watts of peak super-pulsed power, which means faster, smoother cutting with less tissue tagging.
No matter the procedure, the innovative Gemini laser makes it faster, smoother, and more efficient.​
20 watts of peak super-pulsed power means faster, smoother cutting
Sleek, innovative design features a stunning transparent electroluminescent display
Simple user interface and 19 preset procedures enhance ease of use
Bluetooth foot pedal allows for wireless control
Autoclavable handpiece makes sterilization simple
Single-use bendable tips are pre-initiated for reduced prep time
Tip illumination provides better visibility at surgical site
Indication for use
The Gemini 810 + 980 diode laser is a dual-wavelength soft tissue diode laser that can be used intraorally for frenectomies, gingivectomies, and other soft tissue procedures.
The following is a list of FDA-cleared indications for use of diode soft tissue lasers:
Excisional and incisional biopsies
Exposure of unerupted teeth
Frenectomy
Frenotomy
Gingival troughing for crown impression
Gingivectomy
Gingivoplasty
Gingival incision and excision
Hemostasis and coagulation
Implant recovery
Abscess incision and drainage
Laser removal of diseased, infected, inflamed, and necrosed soft tissue within the periodontal pocket
Laser soft tissue curettage
Leukoplakia
Operculectomy
Oral papillectomies
Pulpotomy
Pulpotomy as an adjunct to root canal therapy
Reduction of gingival hypertrophy
Soft tissue crown lengthening
Sulcular debridement (removal of diseased, infected, inflamed, and necrosed soft tissue in the periodontal pocket to improve clinical indices including gingival index, gingival bleeding index, probe depth, attachment loss, and tooth mobility)
Treatment of canker sores, herpetic, and aphthous ulcers of the oral mucosa
Vestibuloplasty