GC Academy – Dr. Jason Smithon in Manila
Your Access to Advanced Training and Innovation
In coorporation with Philippine Prosthodontic Society (Applied for CPD points)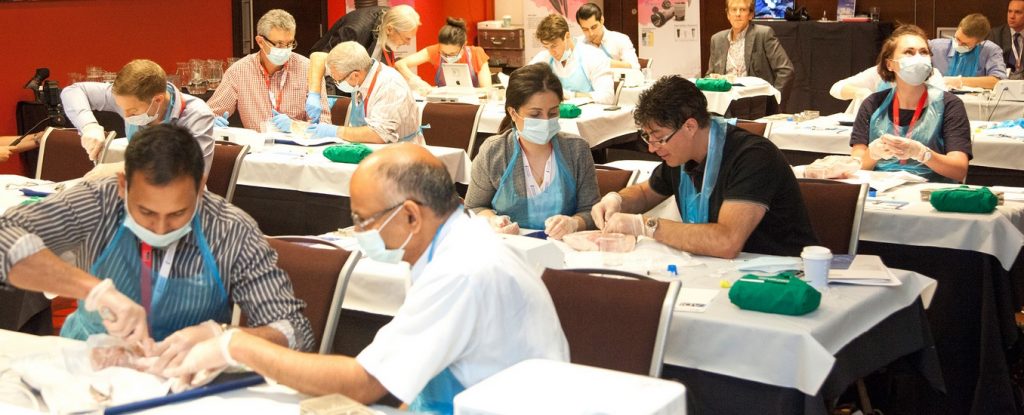 Next GC Academy is scheduled for April 4, 2019 (7:30am – 12pm)
Location:
Blue Leaf Filipinas, Philippines
Registration fee: P2000
Dr. Smithson is an 'in Demand' presenter and is perhaps the most profilic in the UK. He is considered by his peers to be an authority on aestetic dentistry and had presented to audiences on every continent over the past 10 years. He is a true innovator and pioneered the use of Dental Operating Microscope in teaching Direct Resin Artistry to other Dentists in the UK; he is the author of numerous articles and a book on crowns in aestetic dentistry.
Jason Smithson, BDS (Lond), DipRestDentRCS (Eng)
Qualified at the Royal London Hospital in 1995; achieving a number of awards including The Constance Klein Memorial, The Stafford Millar, and The Malcolm Jenkins Scholarships, The American Association of Endodontics Prize and the Overall Award for Clinical Dentistry.
After spending 3 years in oral surgery residency in London and a further year practising restorative dentistry in London's Harley Street Medical District, he relocated to Cornwall in the extreme southwest of England.
His specific interest is direct composite resin artistry and minimally invasive all ceramic restorations and he has presented to dentists locally, nationally and internationally (USA, Canada, Australia, New Zealand and Europe) on this topic. He is a clinical lecturer to final year students at The Peninsula Dental School, Cornwall, UK and an Honorary Clinical Fellow at Warwick Dental School, and is involved in postgraduate dental teaching in both the Cornwall & Isles of Scilly and Plymouth Foundation Dental Practitioners Schemes.
He has given hands on programs in the UK, Europe, Canada and USA on behalf of GC UK, GCAmerica and Carl Ziess. He is a UK "Opinion Leader" for Cosmedent (Enlighten Smiles), and Hereaus and is a member of the European Restorative Advisory Board for GC Europe. Jason is Faculty at The Centre for Esthetic Excellence, Chicago, USA.
Jason has achieved Diplomat Status in Restorative Dentistry from the Royal College of Surgeons (England) and is a member of the "Bio-Emulation" Study Group: an international think-tank devoted to adhesive dentistry.
He has published numerous articles on adhesive and aesthetic dentistry in both the UK and abroad.
In 2009, he was awarded the Pankey Scholarship and in 2011 was voted in the "Top 20 Most Influential Dentists" by Dentistry Magazine.
Sign-up now, just call us or fill out the form below:
For details on this event call us at (02) 224 1888 or use the form below for signing-up:
Sorry, no more submissions are accepted at this time. Either the event is already fully booked or the deadline has passed.