Minimal Invasive Direct Veneering with edelweiss
Beautiful Smiles in a Single Appointment
Dental Domain prepares a new lecture/workshop in cooperation with edelweiss dentistry, Austria.
We invited Dr Claudio Novelli, the Clinical and Scientific Director of edelweiss dentistry in January to Manila and Davao.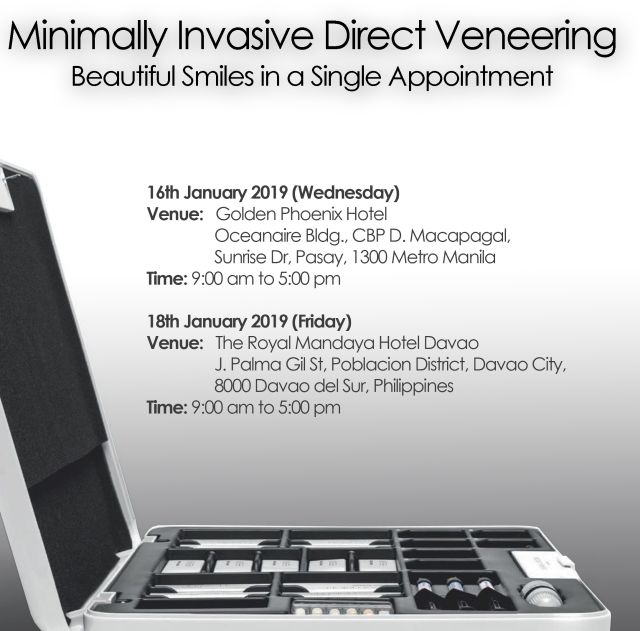 Abstract of Lecture
Over the last decades, the increased demand for better smiles has determined a significative evolution in contemporary esthetic dentistry with the introduction of new techniques to produce beautiful smiles with less technically demanding and time consuming clinical procedures.
The Edelweiss System is the latest introduction in this category featuring Edelweiss Veneer and Occlusion VD to restore optimal esthetic and function in a single appointment with a reduced number of clinical steps. The Edelweiss System is based on a new concept of pre-shaped, laser-sintered composite veneers for direct bonding to the deserving tooth via a complementary shade-matched nanohybrid composite resin. The technique bridges the gap between direct and indirect restorations and allows every operator to produce an highly esthetic restoration with ideal shape, accurate anatomy and highly polished surface in an easy and timely manner (no sculpting, no impression, no temporaries).
This presentation introduces the Edelweiss System and presents the step by step clinical procedure for successful restoration with Edelweiss Veneer and Edelweiss Occlusion VD. The indications of the technique are presented and the best applications are highlighted including how to successfully produce a complete
smile makeover in a single appointment with Edelweiss Veneers and how to restore a new occlusal vertical dimension with Occlusion VD.
Speaker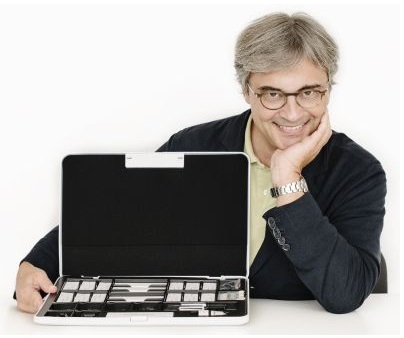 Dr Claudio Novelli
Clinical and Scientific Director of
edelweiss dentistry
Dr Claudio Novelli is the clinical and scientific director at Edelweiss  Dentistry. He participated to the developement of the laser-sintered composite veneer and since 2011 he has extensively practiced this innovative esthetic technique to create beautifull smiles in a single appointment. Today he is a world-leading esthetic dental expert and lectures worldwide on the topic of Edelweiss veneers and Occlusions.
Dr Novelli attended the Dental School in Florence, Italy where he received his dental degree in 1991. He completed his dental education at the University of California San Francisco Dental School where he received a Master in Esthetic Dentistry in 1993. From 1993 to 1996 he has been teaching restorative dentistry at the University of California San Francisco Dental School. From 1996 to 2010 he has been teaching esthetic dentistry at the Università di Genova Dental School. In 2010, after many years of succesfull academic experience , he started Smile Design, a dental clinic exclusively dedicated to esthetic dentistry located in Milan, Florence and Rome.
Sorry, no more submissions are accepted at this time. Either the event is already fully booked or the deadline has passed.
Some Impressions from our last edelweiss Training at Dental Domain