Amelogen® Plus
COMPOSITE RESTORATIVE MATERIAL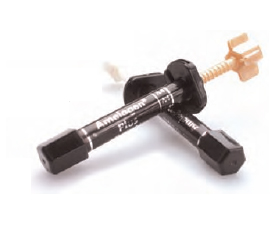 15 shades for a simple composite system
Excellent, non-slumping consistency
Superior polish
Radiopaque
76% filled by weight
0.7μm maximum particle size
Amelogen Plus is a state-of-the-art Bis-GMA, radiopaque material for Class I, II, III, IV, V, VI restorations and direct veneers. It possesses wear resistance, strength and polishability making this simple composite system the perfect material for both posterior and anterior restorations. It also displays exceptional handling, optical and polishing characteristics. The material won't stick to instruments or slump providing extra control in handling.
PermaFlo®
FLOWABLE COMPOSITE

Thixotropic with low film thickness
Radiopaque
8 tooth-colored shades
Superior polishability
68% filled by weight
PermaFlo is a light-cured, radiopaque, methacrylate-based, flowable composite. (PermaFlo contains filler with an average particle size of 0.7μm.) Use for anterior and posterior restorations: Class I, II, III, IV and V. Can also be used to restore missing subgingival tooth structure prior to endodontic procedures (the "Donut Technique").
PermaFlo® Pink

PermaFlo Pink is used for Class V restorations where root structure is exposed and can mask gingival recession.
Uveneer®
DIRECT COMPOSITE TEMPLATE SYSTEM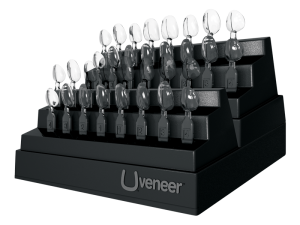 The unique, minimally invasive Uveneer direct composite template system creates beautiful composite veneers with predictable shape and symmetry. It mimics natural dentition and is designed to create high-quality, natural looking anterior restorations in just one visit. Uveneer templates use innovative technologies that help achieve a refined, anatomically correct, high-gloss restoration in a fraction of the time than if done freehand. Results are both reproducible and predictable, making your anterior restorations faster and more cost effective.