Sable® Seek®
GREEN CARIES INDICATOR

Dark green color is great near pulp
Helps define demineralized dentin
Ultracare®
ORAL ANESTHETIC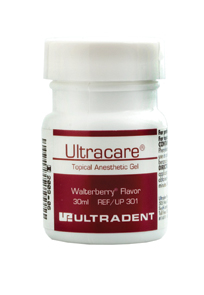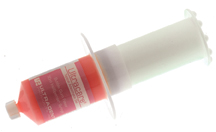 Rapid, profound onset
Syringe/tip delivery for scaling and root planing
Available in 5 delightful flavors for patient comfort
Flavor diverts attention from the procedure to the taste and aroma of the topical gel
Available in 30ml bottles, 1.2ml syringes and 30ml IndiSpense syringes
Delightfully flavored 20% benzocaine oral anesthetic gel for rapid, profound topical anesthesia.
Extend-A-Life®
DISPOSABLE DIAMOND CLEANING CHIPS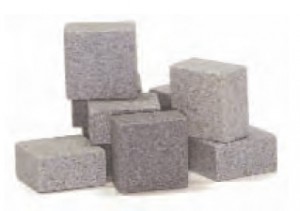 Aluminum oxide stones designed to debride clogged diamond burs and remove acrylic from carbide burs.
InterGuard®
ONE-OF-A-KIND PROTECTION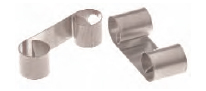 A stainless steel preventative aid for operative dentistry
Enables faster, safer preparation by protecting the adjacent tooth against bur damage
Curls at each end stabilizes, leaving transition angles clear for full access
Great for tunnel preparations and protecting the tooth during air abrasion
Omni-Matrix™
DISPOSABLE RETAINER AND MATRIX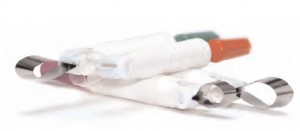 Stainless steel band
Perfect placement–first time, every time
Color coded bands for easy, fast selection
Matrix band is thin, adaptive and burnishable
With wingless design, wedges are placed with ease
Adjust the band's circumference by twisting the conical handle. Its patented, articulated head swivels, fitting comfortably into any quadrant of the mouth. Once restoration is completed, the Omni- Matrix is easily released, leaving restorative material intact.
DermaDam®
RUBBER DAM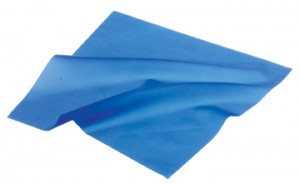 Powder free, high tear resistance
DermaDam synthetic contains no sensitizing proteins
Low dermatitis potential
The most pure latex rubber dam available! Reduces the possibility of latex reactions. Quality processing ensures the lowest known content of surface proteins (1.92mg/g latex vs up to 440mg/g latex for some competitors). DermaDam Synthetic contains 0mg of sensitizing proteins. Powder-free to eliminate allergic reactions to powder and contamination to preparation.
DermaFrame®
RUBBER DAM FRAME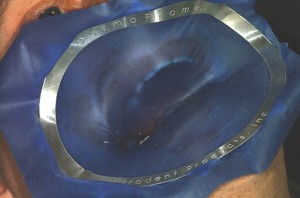 Pliable metal frame secures dam while improving patient comfort
Flexibility facilitates radiographs without dam or frame removal
Use with DermaDam rubber dams
PropGard™
MOUTH PROP
Prevent contamination from both tongue and mouth closure
Protect tongue from handpiece