ViscoStat® Wintermint
20% FERRIC SULFATE
Stops bleeding in seconds, saves chair time
Unsurpassed kindness to hard and soft tissue
Eliminates sulcular fluid contamination for optimal bonding
Decreases costly impression remakes
ViscoStat® Clear
25% ALUMINUM CHLORIDE
Stops minor bleeding in the esthetic zone
Transparent gel leaves no residue and rinses off with ease
Convenient direct delivery eliminates waste
No-drip gel is viscous yet spreadable
ViscoStat Clear is a viscous 25% aluminum chloride hemostatic gel that is recommended for anterior restorations because it eliminates minor bleeding without any residue.
Ultrapak®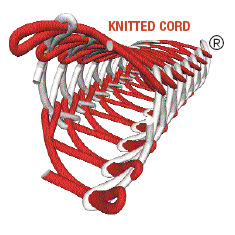 The Ultrapak cord is made of 100% cotton, knitted into thousands of tiny loops forming long interlocking chains. The unique knitted design exerts a gentle continuous outward force following placement as knitted loops seek to open. Ultrapak cord is designed to enhance the ViscoStat/Astringedent and Dento-Infusor Tissue Management Technique; however, conventional techniques using alum, aluminum chloride, etc., are also enhanced when using Ultrapak plain knitted cords, since they carry significantly greater quantities of hemostatic solution than conventional cords.
Fischer's Ultrapak Packers
THIN SERRATED INSTRUMENTS

These specially designed packers enhance the ease and completeness of packing Ultrapak knitted cord. The thin edges sink into the knitted cord and the fine serrations keep it from slipping off and cutting the gingival attachment. 45° to handle. Our most popular packers; heads at 45° to the handle with three packing sides. Circular packing of the prep is completed without the need to flip the instrument end for end. Use the small packer on lower anteriors and upper lateral incisors. 90° & parallel to handle. Same size and three sided heads as "regular" and "small" above, except one of the heads is in line with the shank
and the other at a right angle to the shank.
Ultradent Slide Packers
THIN CIRCULAR NON-SERRATED INSTRUMENTS

These thin, non-serrated slide packers are designed to place and compress cord with a sliding action as the clinician circles the prep. The thin head sinks into the cord. The smooth, circular head allows placement of cord in a sliding motion around the preparation without lifting the instrument from the cord. The 45° angle minimizes the need to flip the instrument end for end.