PHOT-X ⅡS Periapical
Reliable DC X-ray by Belmont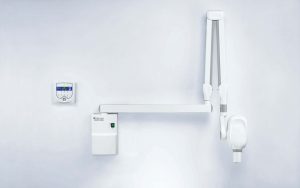 WK Wall mounted type
Belmont's High Frequency Technology allows for
Reduced skin dosage with optimum radiation level for every diagnostic need
Ideal matching for digital imaging system
High resolution image by a small focal spot
Easy to position compact head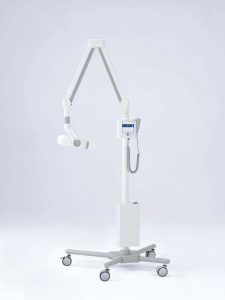 FM Mobile type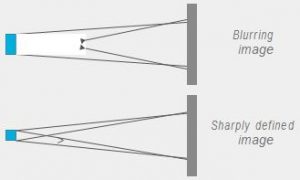 Small 0.4 focal spot value for the sharpest image possible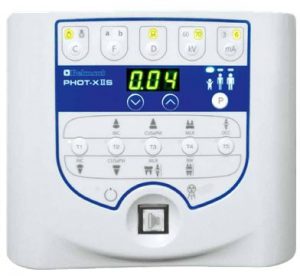 Reduced radiation dosage
DC constant tube potential decreases soft x-ray absorbed to the patient's tissue. An optional rectangular collimator attachment can reduce patient exposure to the absolute minimum.
Optimum radiation level for every patient
The operation is simple. Select patient type, select tooth and press the exposure switch. The manual override timer allows for adjustment of exposure time temporarily. The radiation output of the micro-computer controlled exposures can be read directly.
Easy customization to different films, sensors and techniques
Exposure time, cone type (SSD), mA, kV etc. can easily be selected by the control module. This will help the dentist to take a fine image according to the patient with the most suitable exposure setting for digital sensors as well as films.
Easy-to-positon compact tube head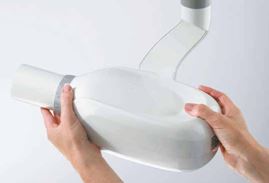 The tube head is light weight (4 kg), compact and easy to hold. This enables the operator to align the tube head accurately every time.
Technical Data
Product name
PHOT-Xlls 505
Nominal focal spot value
0.4
Rated tube potential
60 kV / 70 kV (selectable)
Rated tube current
3 mA / 6 mA (selectable)
Rated line voltage
100/ 110/ 120/ 220/ 230/ 240 V AC 50/60 Hz
Rated line current
11.0 A (100 V), 10.5 A (110 V), 10.0 A (120 V), 6.4 A

(220 V), 6.2 A (230 V), 6.0 A (240 V) at 70 kV / 6 mA

Line voltage range
+10 %
Exposure time
0.01 to 2.0 sec.
Total filtration
2.0 mmAI equivalent at 70 kV
Source-to-skin distance (SSD)

Regular cone

203 mm

Long cone (option)
305 mm
Rectangular collimator (option)
SSD of cone +40 mm
Duty cycle
1:30
HaTvaIueIayef
1.5 mmAI over
Density preprogram

Film

16 programs

Digital Sensor
16 programs